Purple is my favorite color, so I was elated to receive a package with complimentary Purplee Naturals items in exchange for my honest review.
Keeping with my favorite color, I received a 2.5 oz slice of purple sunset cold processed soap and a 2 oz spritzer of orange blossom face mist toner. (Neroli, also referred to as "orange blossom", is another favorite fragrance note for me and orange is most likely my second favorite color ;)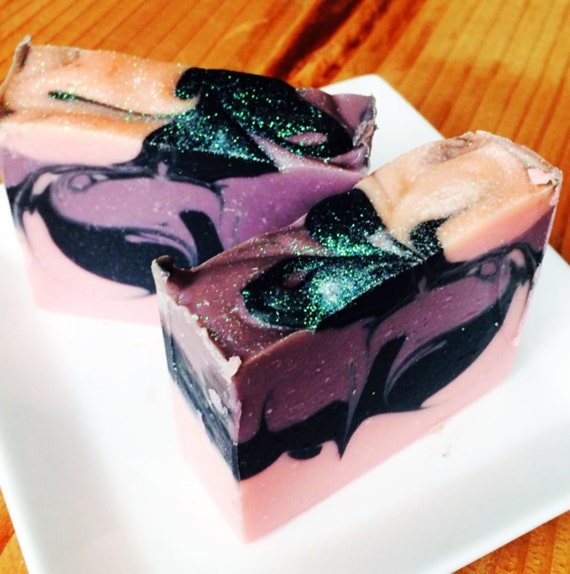 courtesy Purplee Naturals on Etsy
The Purple sunset soap smells heavenly! The fragrance is reminiscent of a favorite scent blend of mine that smells like a purplely cocktail ~ an intoxicating blend of "sparkling strawberries, raspberries, citrus greenery, and soft florals." I really enjoyed using this bar and the scent was perfect for layering with my handmade body cream with the similar fragrance.
The soap had a lovely glide to it, a property I normally attribute to bars that contain silk and or clay. However this bar's ingredients list does not include either of these. What it does include is maracuja oil, which I was unfamiliar with until receiving this product. Maracuja oil is extracted from the fruit and/or seeds of a variety of passionfruit. This expensive oil is a light, highly emollient oil that is easily absorbed by the skin and offers numerous health benefits. The addition of this and jojoba oil really made this soap a unique and enjoyable cleansing experience. BONUS - Nicole, the owner of Purplee Naturals sells these in full 5 oz bars for only $5.75 or you can purchase a half bar (2.5 oz) for $2.95. This is an awesome price for an amazing bar of handmade soap!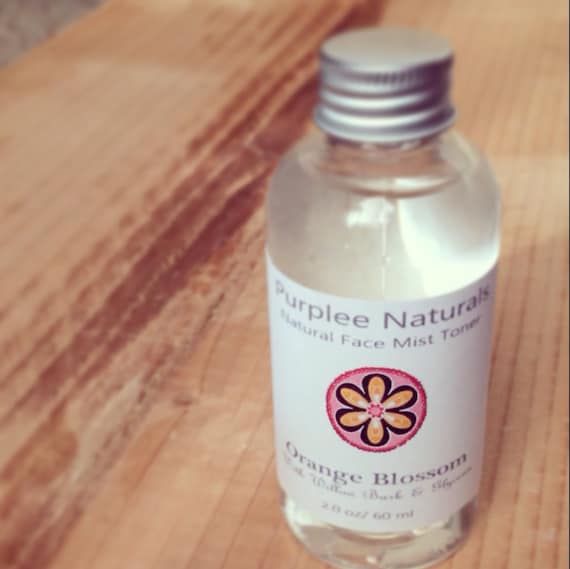 courtesy Purplee Naturals on Etsy

The orange blossom face toning mist features aloe, white willow bark, orange blossom distillate, and tea tree oil. A 2 oz mister retails for $7.00 in the Purplee Naturals' Esty shop. The toner worked well, providing a refreshing mist after cleansing my face while tightening my pores. The only downside is that the scent is very medicinal from the tea tree oil. I was expecting a nice neroli scent and that is not present at all.

I HIGHLY recommend you give Purplee Naturals a try, these products are masterfully blended and exceeded my expectations. You must experience these gems for yourself and you can indulge without breaking the bank.

Have you used Purplee Naturals products before? Tell me how you like them! If not, run now and grab some. Don't forget to tell Nicole that 4 the love of bubbles sent you!

More PURPLEE NATURALS?


Until next time Love Buds,
Peace, Love & Lots of Bubbles!

A.