With a name like "Give Peach a Chance", how can a soap go wrong? This little diddy does not disappoint. I received this quaintly named soap from 8pm Beauty along with a few other complimentary items in exchange for my honest opinion on them.
Give Peach a Chance is a cold process soap that has a wonderfully peach aroma. The key ingredient is sangria, which adds a bit of a tart fruitiness to the fragrance. The wine component of sangria is full of antioxidants that helps with keeping skin soft and supple.
I also received another alcohol infused soap, "B is for Beer!". Made with "Man of Law" Beer from the Southern Pines Brewing Company, this soap also contains goat milk. The ingredients list does not list any type of fragrancing ingredients, so I attribute the light aroma to it being unscented. It smells faintly like the give peach a chance soap. At first I thought that was because they were in the same shipping package, but after a few weeks, the beer soap maintained an almost fruity aroma.
Both of these soaps are 5 oz bars and are priced at $6.00. They lathered well and are firm. These are good, hardy soaps at a good price. To me, there was no exceptional "WOW" factor, but overall, especially at this price point, this soap is a great value and a must try!
Another item I received was a pina colada lip balm. Now, I am not a coconut fan, but I did not find this lip balm to be offensive at all. It has a subtle hint of coconut, but not over powering and gave me great coverage without over shininess. There are several flavors available from 8pm beauty at $3.00 each.
I really enjoyed trying items from this small entrepreneur and I look forward to seeing her business grow and prosper. If you're looking to try some thing new and affordable, check them out!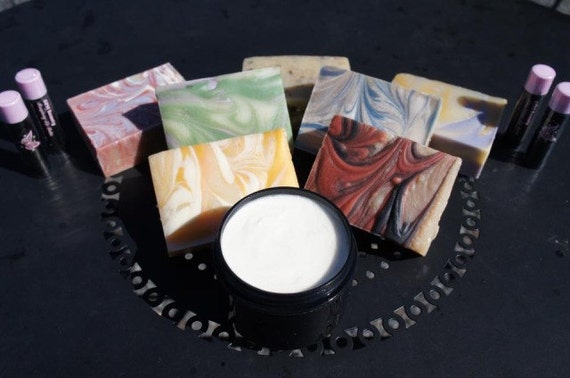 More 8pm Beauty? Check them out: